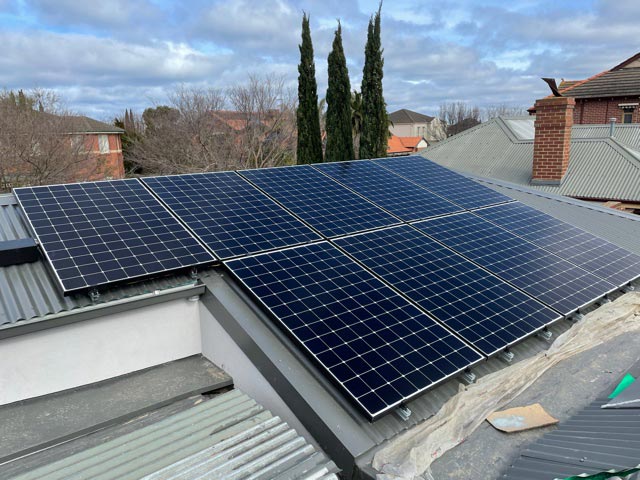 Renewable Energy Australia PTY LTD director is an experienced Clean Energy Council accredited installer and qualified electrician; We've designed and installed over 1,000 PV systems varying in sizes from 1KW to 100kw for residential, commercial and industrial markets.
The process of converting sunlight into electricity using PV systems produces zero greenhouse gas emissions.
Australian rooftop solar PV systems installed passed the two million mark in 2018 – both residential and commercial grew by more than 30%. The driving factor behind this surge was excessive electricity prices and the falling costs of solar accompanied by a shorter payback period (thank-you, STCs).
After the reduction in overall costs of PV panels, not only are we seeing more installations, we are seeing an increase in system sizes – which further facilitates the incentive for consumers to store their energy with a battery for the future.
Australia has the highest uptake of solar in the entire world, more than 21% of homes have rooftop solar PV – From the 31st of October 2019, more than 2.23 million rooftop solar power systems have been installed across Australia.
Our aim is to provide our customers with professional advice and information about their investment in solar.
The keys to our success & reputation are formed within a service commitment to provide:
Excellent quality
Professionalism
Integrity
You can feel secure in our professionalism and integrity, throughout the process you can count on personalised and professional support.
Our Business has been built on its reputation through repeat business and referrals. We pride ourselves on a 'no call back' philosophy which means on time, the first time and within the agreed scope as agreed with our clients prior to commencing any works.
Renewable Energy Australia can implement a service agreement where we will clean your panels once a year and monitor your system 24 hours, 7 days a week, and in the event of a panel or inverter failure, attend for quick rectification so that your system is generating maximum output at all times.